10% OFF
WEEKDAY RENTALS (Mon-Thur, Holidays Excluded)
Delivering Life-Long Memories to South Jersey For Over 10 Years!

Grace Spaeth
Mickleton, NJ
Empire Events was very professional, on time, super communicative! However, my kids are 13, 5, and 3. So, they can be tough to all please. Because of Empire Events' bounce house, they all had a blast! Therefore, I highly recommend this company!!
Brittany Gossin
Vineland, NJ
Undoubtedly, I highly recommend this company! First, they were very responsive, friendly, and helpful. In short, we needed a bounce house fairly last minute. Whereas other companies didn't get back to me, Empire contacted me right away! Furthermore, they were super personable and sweet. At any rate, Empire was on time for both drop off and pick up! Also, they wiped down the bounce house to ensure it was clean for my family's use. Finally, I will definitely rent from them again!

Jacob Culleny
Marlton, NJ
Indeed, I was skeptical renting a bounce house. However, we had a great experience working with Empire Events. Unfortunately, we have had bad experiences with other companies in the past. Surprisingly, they were on time and super communicative! Therefore, we definitely recommend Empire Events to everyone we know!

Alison Moore
Voorhees, NJ
So, today we rented a bounce house from Empire Events. However, their truck broke down on their way! Without reservation, Empire Events got here and set up the bounce castle! Lastly, they gave us instructions and information with time to spare before the party started! The kids loved it! To explain, the bounce was top quality, reasonably priced, and a super nice owner to deal with. Of course, now we are considering renting a bounce for all our future events! Bravo, Empire Events! Thanks again!
Being that it has been our goal for more than 6 years to deliver the best possible experience, we got pretty good at it! At this time, South Jersey and the tri-state area is where we call home. By the same token, we aren't looking to spread ourselves thin. Instead, we choose to provide quality service. Therefore, each and every event we have the privilege of attending is our priority. Lastly, with our brand new inflatables we will continue to make sure your events get better every year!
Certainly, bounce houses and inflatables bring the life to any birthday, graduation, anniversary or really ANY party at all! As a result, you receive our promise that our priority is your peace of mind. Concurrently, we understand planning events can be stressful. So, let us take some of the stress off of your plate. Above all, if our inflatable is not the only addition you want at your event, tell us! In short, we have trusted partners that we work with to supply everything your event needs!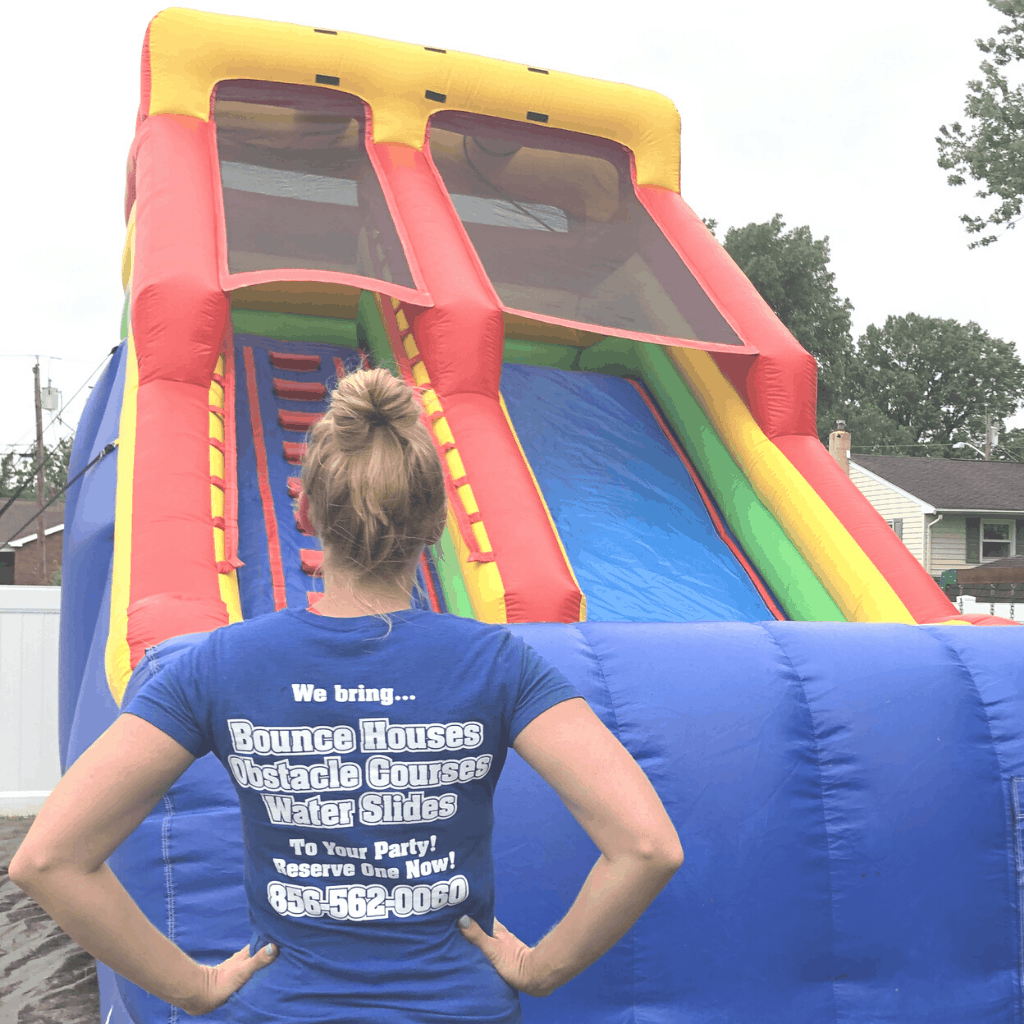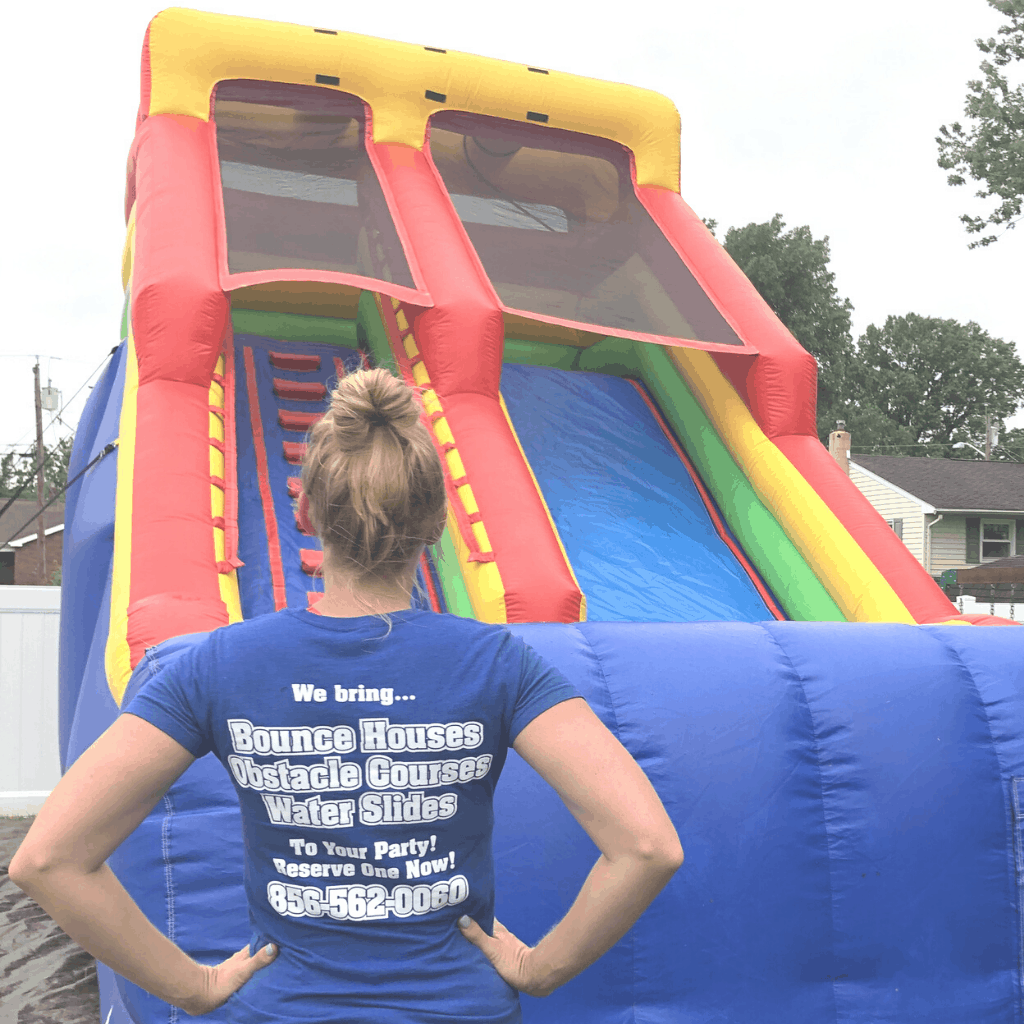 First, call, text, or email us to check if the inflatable you are interested in has availability for the date of your party! Most importantly, we do not require any minimum reservation time but our guests experience the best results by making reservations at least 3 weeks in advance. Secondly, reserve the inflatable you want by paying a FULLY refundable, 20% deposit.
Basically, we deliver bounce houses on the morning of your party. However, for parties that take place at unique times, we will accommodate the bounce house's arrival to your schedule. Altogether, set up of your bounce house will take roughly 20 minutes to an hour and that depends on the bounce house you've chosen! Most importantly, our team uses stakes or sandbags to provide the utmost safety. In conclusion, when your event is over we will come pack up the bounce house and leave your property how it was before we came! So, call or text us at (856)-562-0060 or leave a message at the bottom of the website!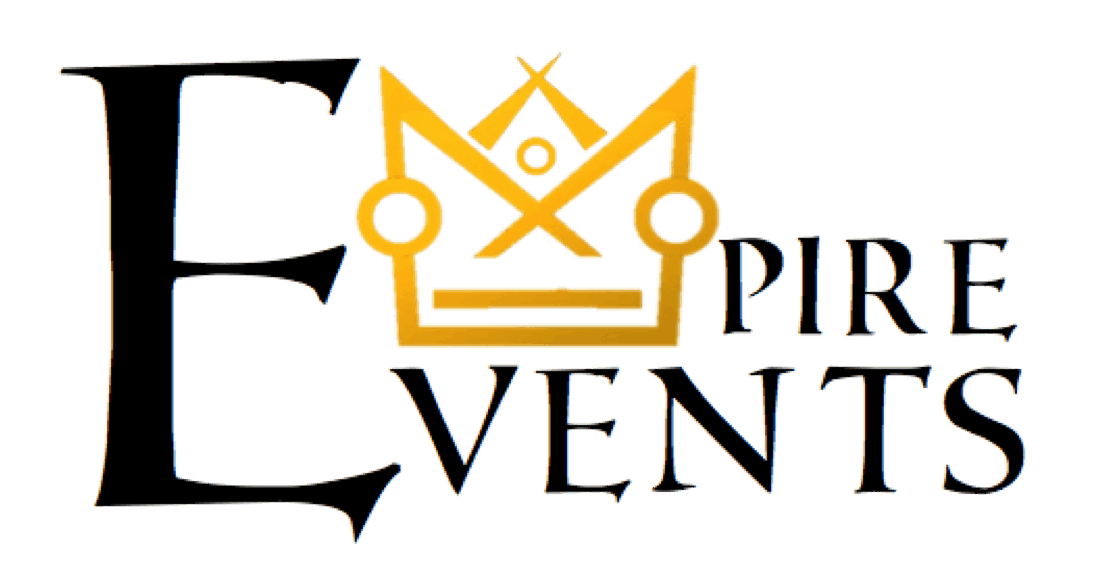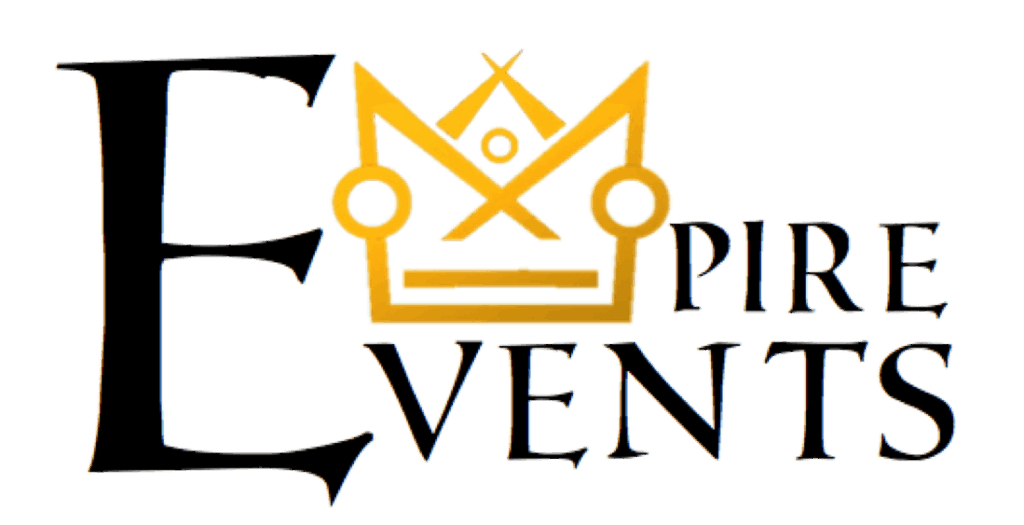 We Do More Than Deliver The Party... We Believe In...
As shown above, our inflatables are top of the line from leading American manufacturers. Because we're proud of the work we do and choose nothing but the highest quality bounce houses and slides. Furthermore, our team is trained by state and industry professionals to ensure safety for everyone. Most importantly, it's our mission to take away all of the concern about renting an inflatable in South Jersey. Finally, you can simply enjoy your bounce house for your party!
All in all, even before Covid-19, our protocols were viewed as the highest in the industry. First, as a part of a national organization, we communicate with companies around the country. Secondly, from these connections, we've learned the best possible cleaning procedures for bounce houses and inflatables. So, using top of the line cleaning and disinfectant solutions we clean our inflatables before and after every event. Also, we  deep clean each bounce house once per calendar week.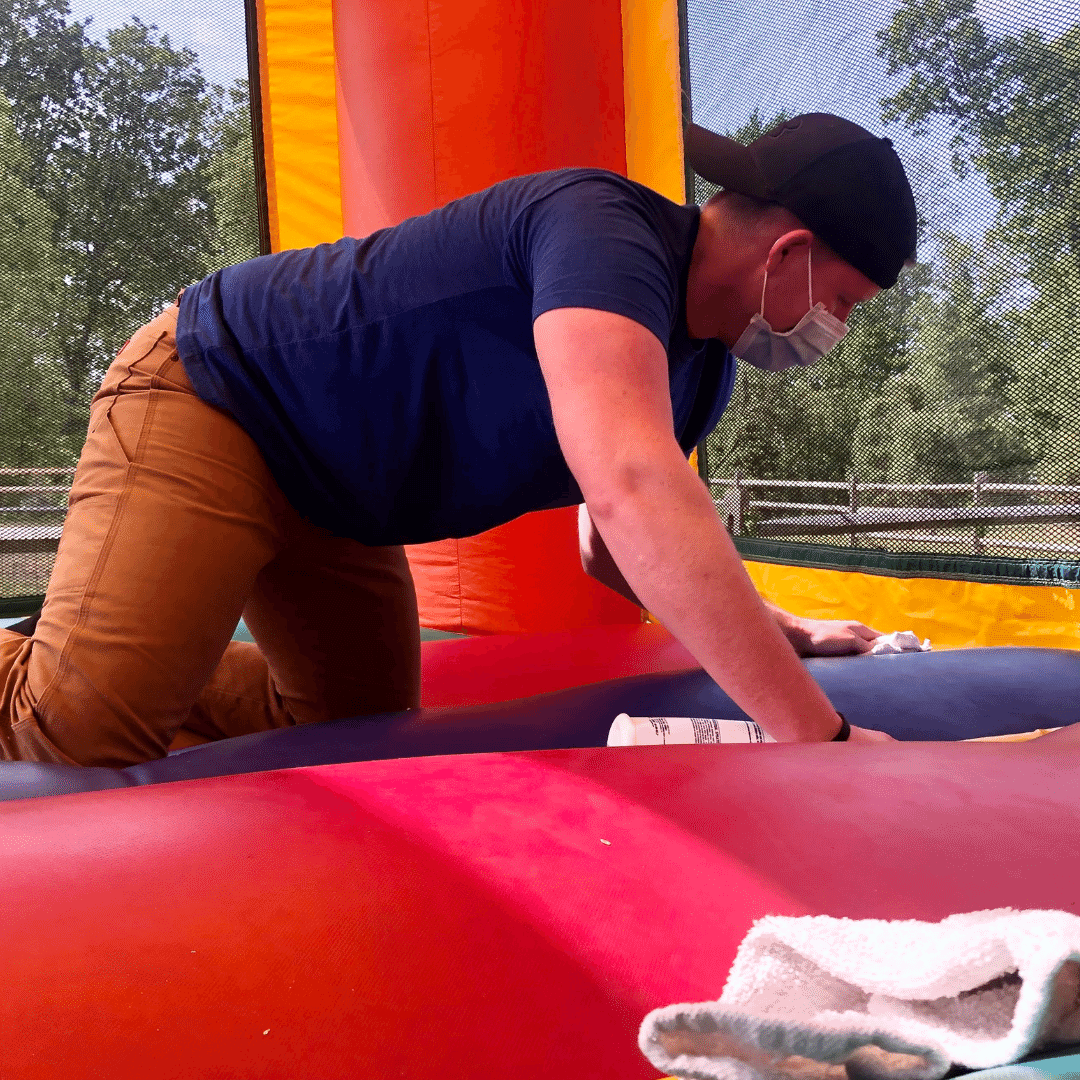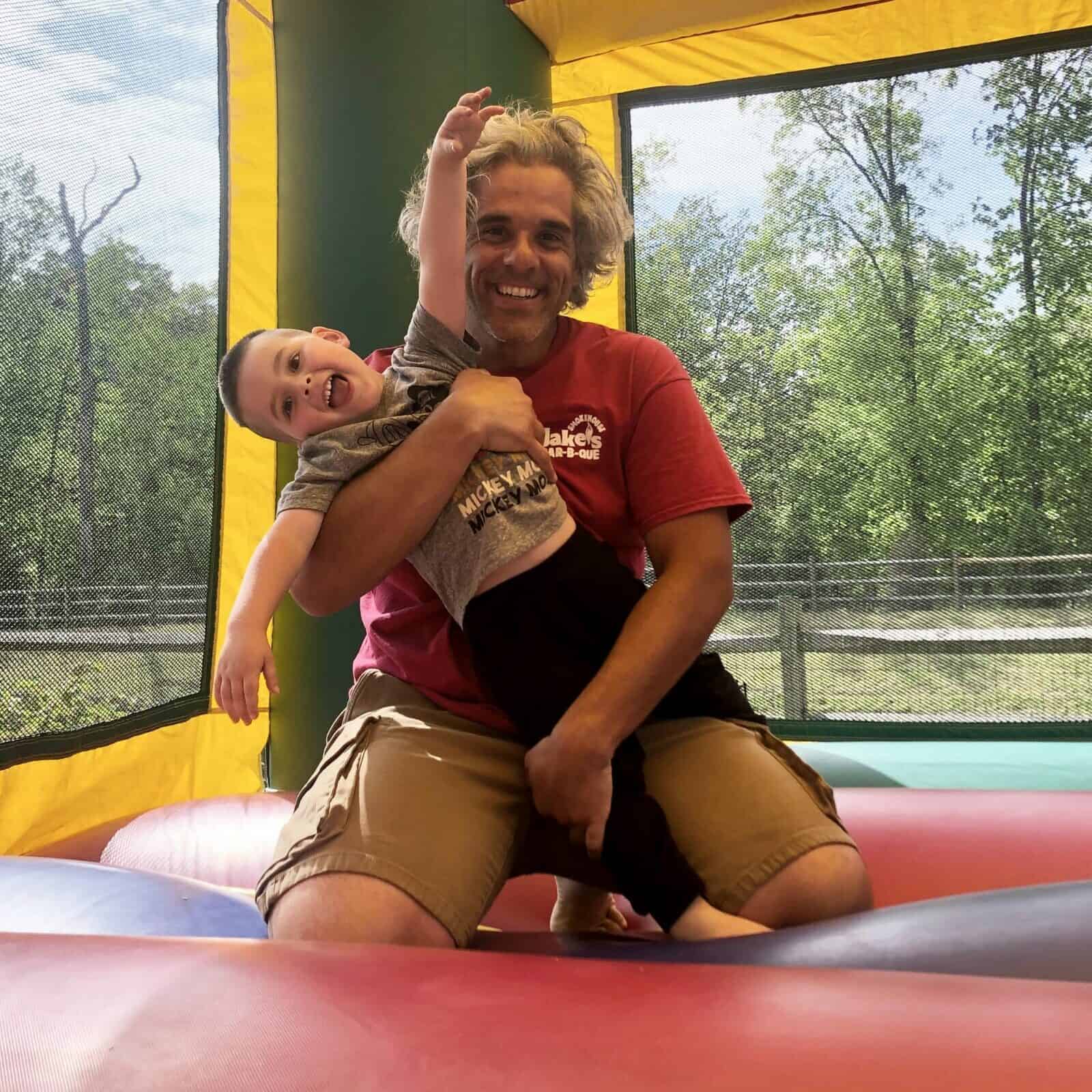 Making Life-Long Memories!
As long as our mission is to bring families, communities, and individuals closer together, we'll work! All in all, renting bounce houses in the South Jersey area is the way we currently accomplish that mission. Most important, we are a family owned small business! Therefore, we will never stop striving to helping others create life-long memories the people they love!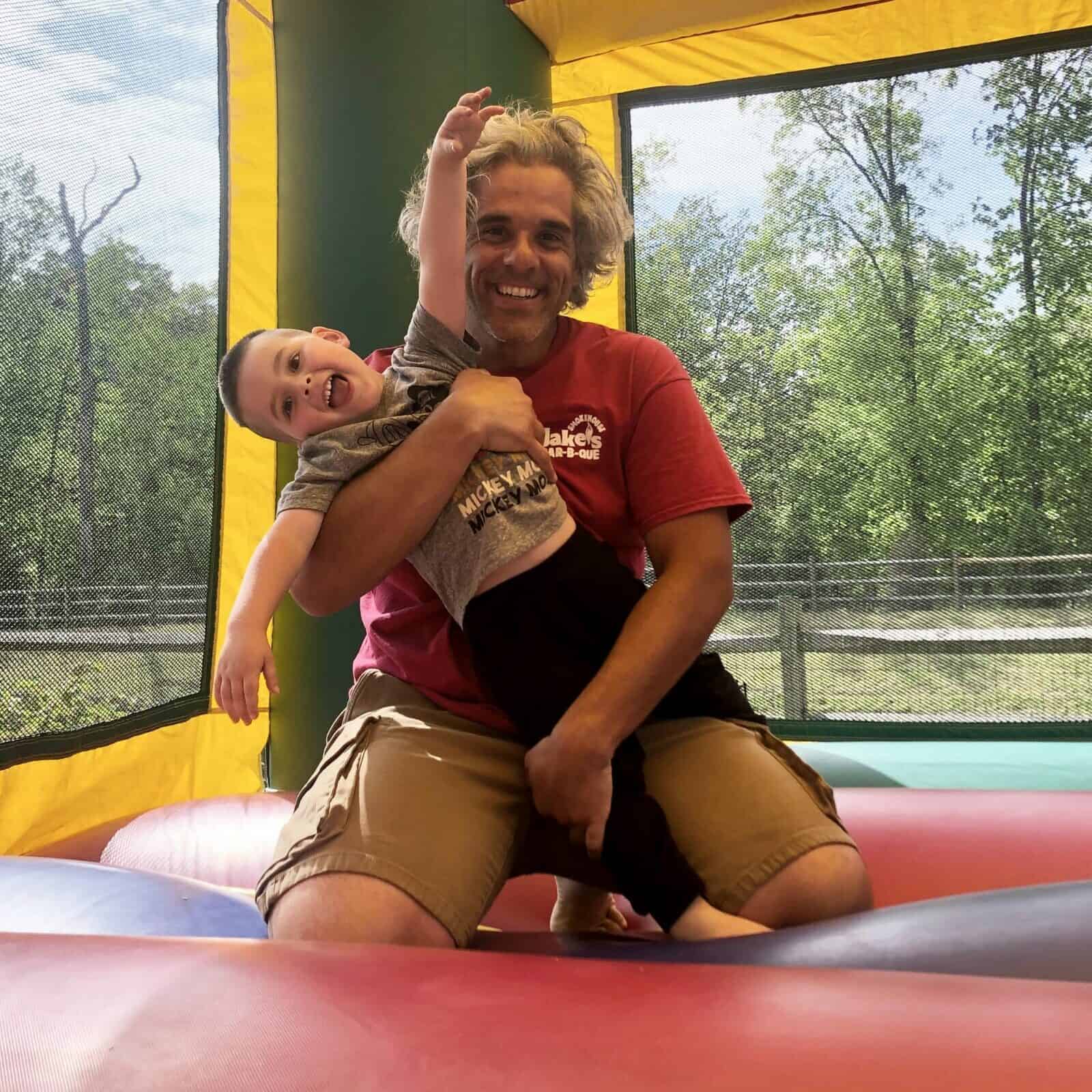 Empire Fundraisers with Bounce Houses
So, are you hosting an event to raise money for a charitable organization or cause? Unquestionably, Empire wants to help. Not to mention having one of our inflatables at your event can cause the attraction of more people. Furthermore, people will come along with an increase in the amount you are able to fundraise.
Allow us to learn more about your event so our Empire team can determine the best way to help. Moving forward, this discount will help your event raise as much money as possible. Furthermore, visit our fundraising page where you can inquire about more information on how the Empire family can help. As a result, together, we'll make your event reach its maximum potential.